Angelpoise
Anglepoise is a company well known for their iconic lamp design, during an academic brief we were asked as a group to consider what Anglepoise garden lighting could be. Initial discussions amongst the group questioned how people used gardens and what their gardens represented. It was felt that as Angleposie garden light would be more than an object used outside, it should address how we interact with our own space. From discussions and research it became apparent that a huge number of individuals were not able to access a garden or outside space due to geographical location.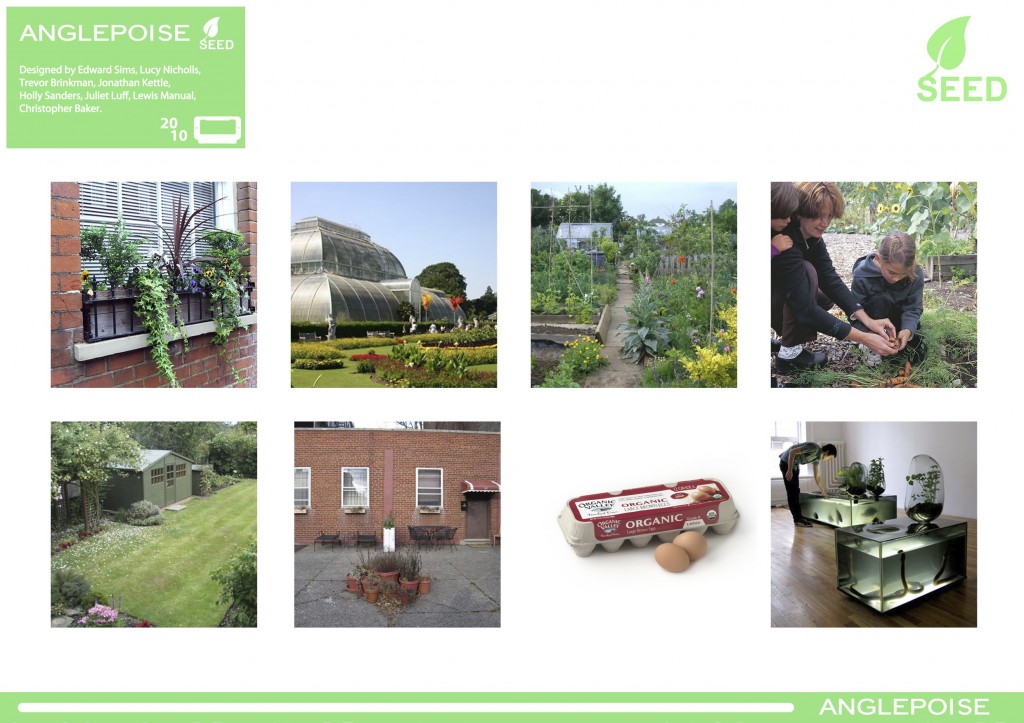 We decided at this point to move our focus away from a light that would function in the garden and focus instead on a garden that was a light. We wanted to offer individuals who did not have a garden or growing space the opportunity to develop their own space.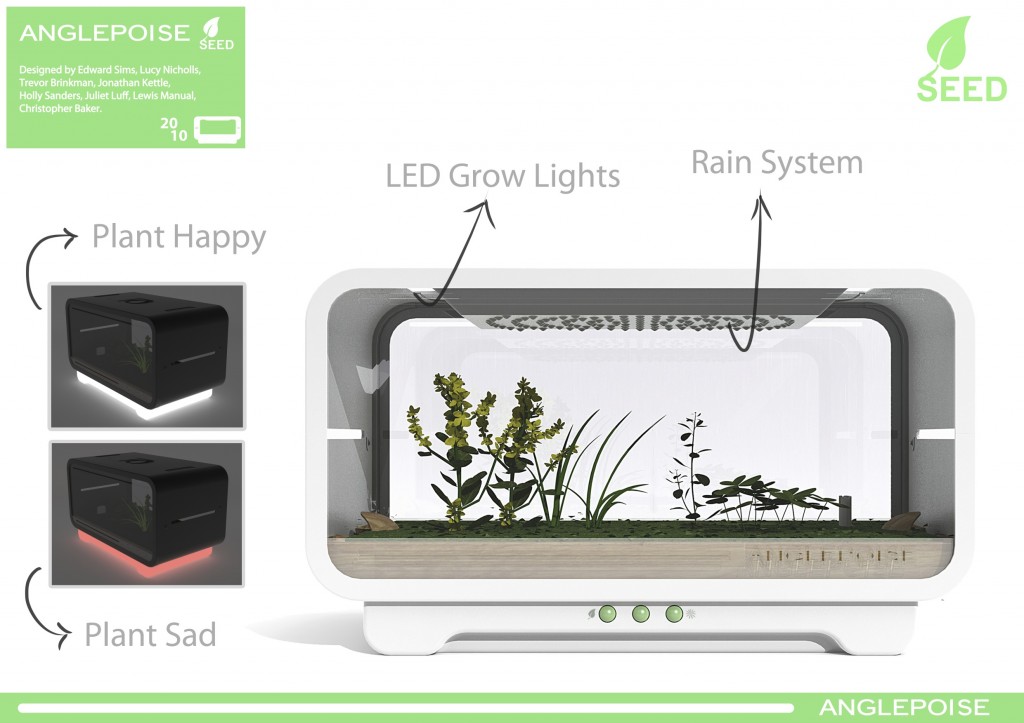 Anglepoise SEED was the solution to the brief, it encouraged a strong bond between the plants growing within the product by giving the user feedback. If the soil was too dry the light glowing from the base of the unit would glow red alerting the user. The user could then use the 'rain' feature in the roof of the product to water the plants.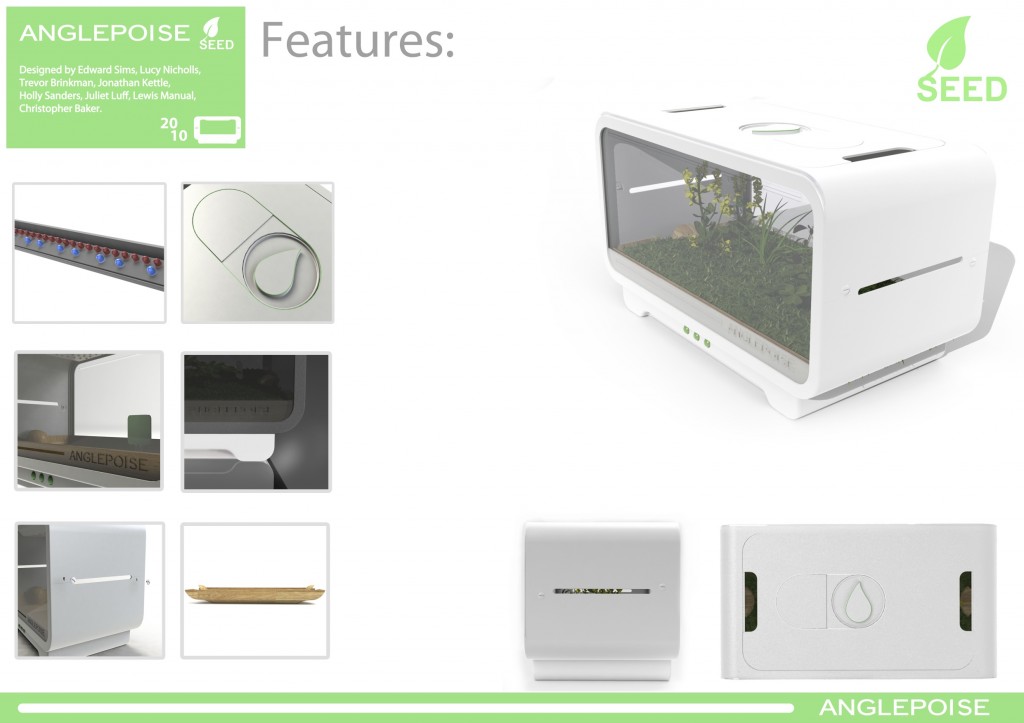 LED lights in the top casing encouraged plant growth while LED arrays in the base of the unit gave an ambient glow