LightGuard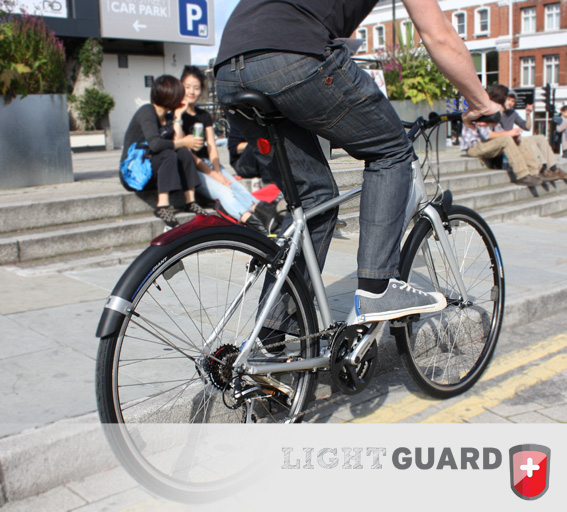 The way that people cycle in Holland is very different from how people cycle in England, there are many reasons for this not which include the topography of both countries and also the investment in traffic infrastructure. Having said that I felt that there was more to this trend, I felt that there was something more fundamental that could explain why many more people cycled in Holland. England and Holland have very similar climates, both are developed countries with high standards of living and yet only 2% of all journeys are taken by bike in England compared to 20% in Holland. I wanted to address the situation and try and increase the percentage of journeys made by bike in the UK. Early research revealed a number of interesting facts and after following up initial literature based research with face to face interviews it became clear that the two main factors that put people off cycling in the UK were the risk of accident when cycling and the risk of getting dirty when cycling.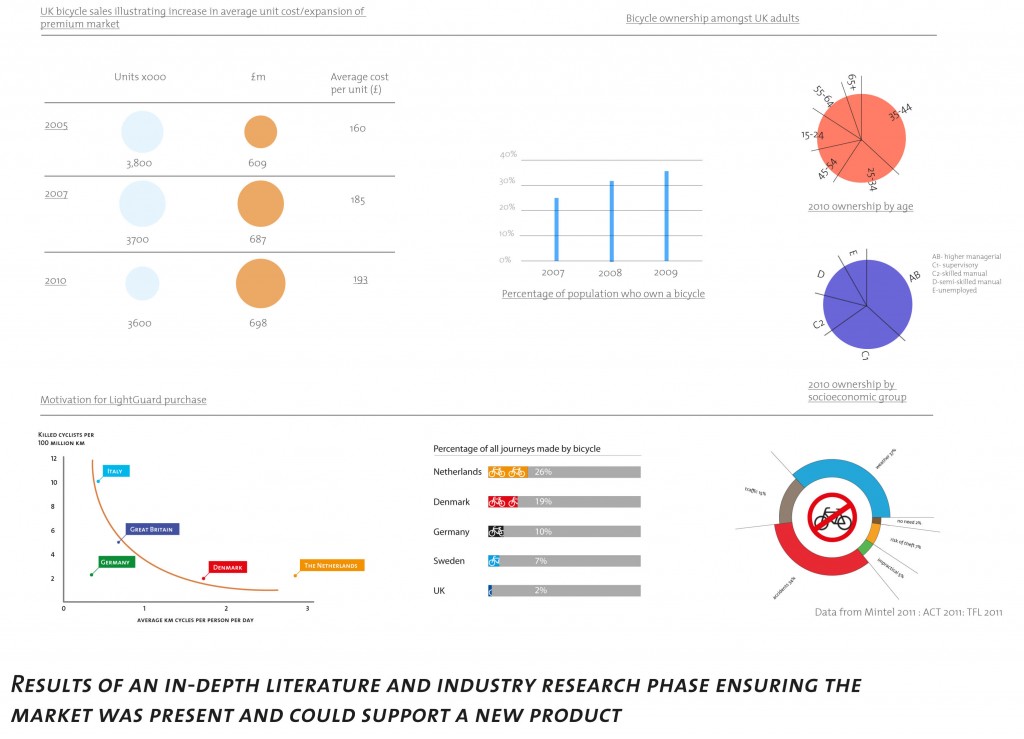 Having identified that there are two major factors that put people of cycling it became obvious that these could be tackled at the same time. It was also vital that the resulting product could be fitted as component to the bicycle and then forgotten. Reducing maintenance and chance of failure increased the chance of success amongst commuters who were the main target market. Commuters use their bicycles as transport on a daily basis and demand consistency and durability. Successful products in this market have built their reputation on their extraordinary life and function.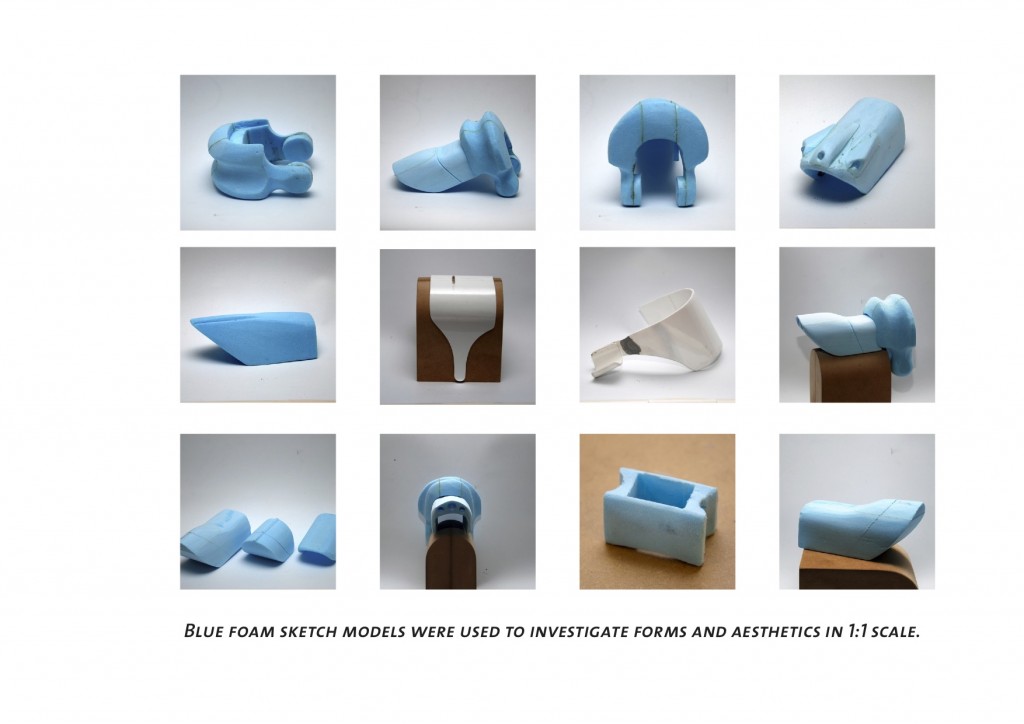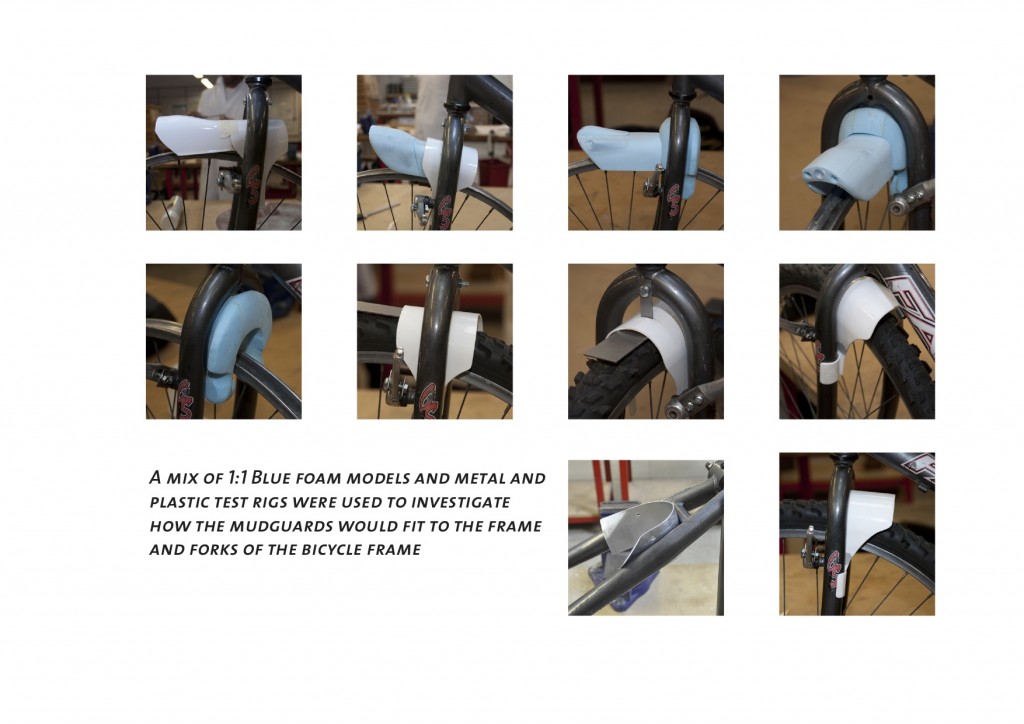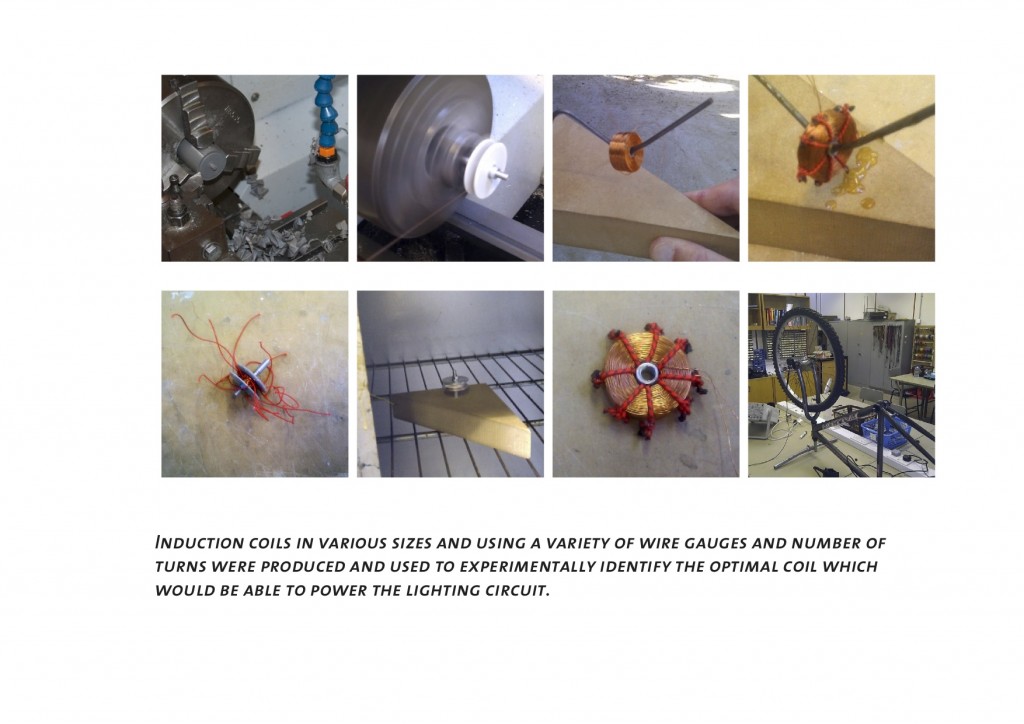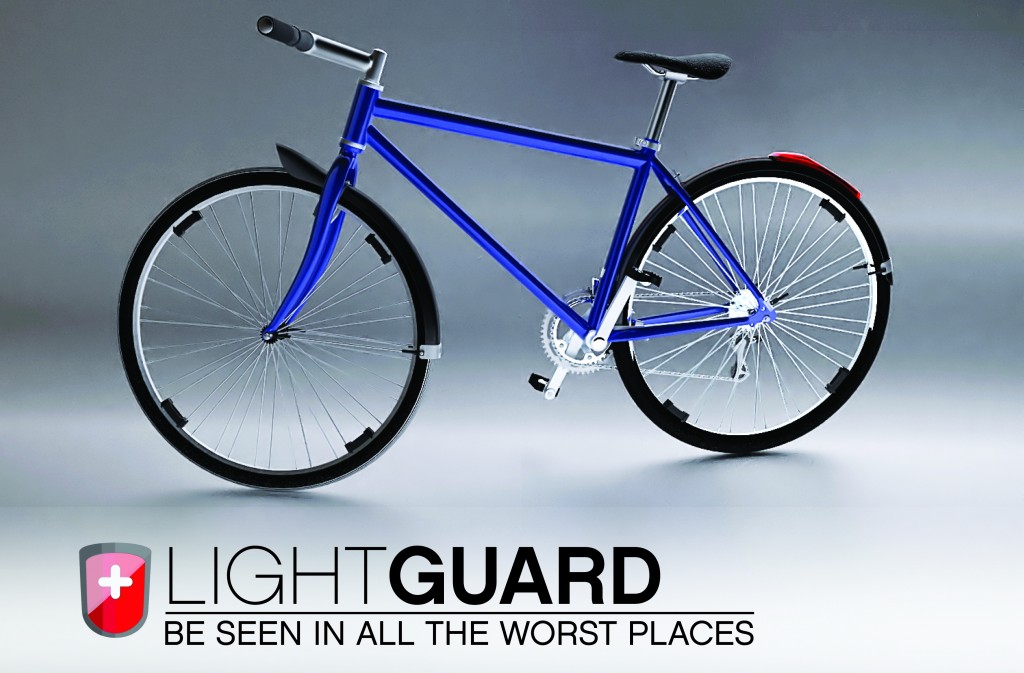 The final solution was a product that incorporated a set of full length mudguards with induction coil powered lighting. The product is securely fixed to the bicycle in order to prevent theft and vandalism. The power for the lighting system is generated by an induction coil system incorporated into the mudguards.
Download of an accompanying handout detailing the complete design process.
Leave a Reply
You must be logged in to post a comment.